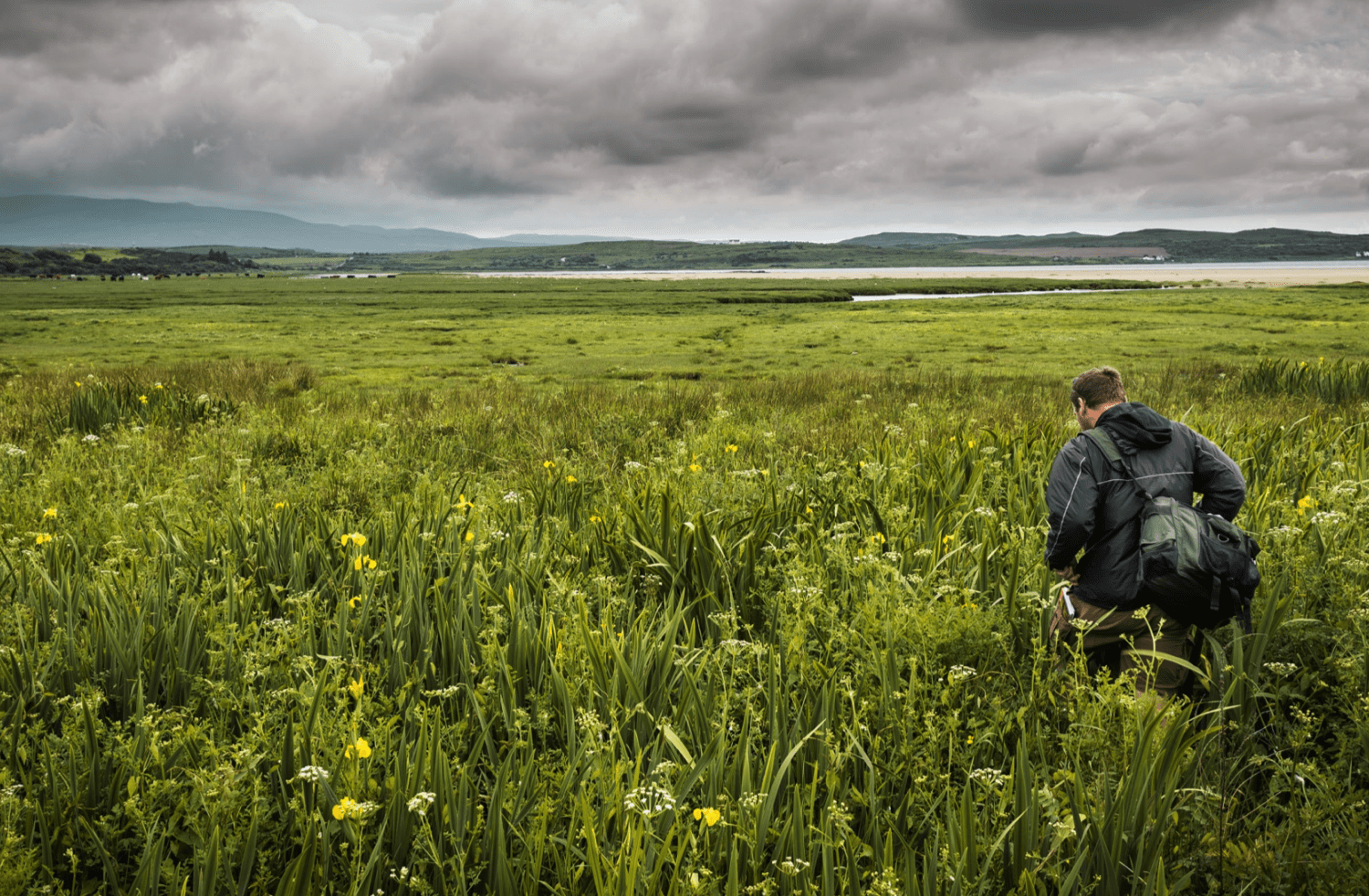 Wild – A State of Mind
Wild – A State of Mind
CELEBRATING THE ENDLESS CREATIVE POSSIBILITIES OF WILD INGREDIENTS WITH THE BOTANIST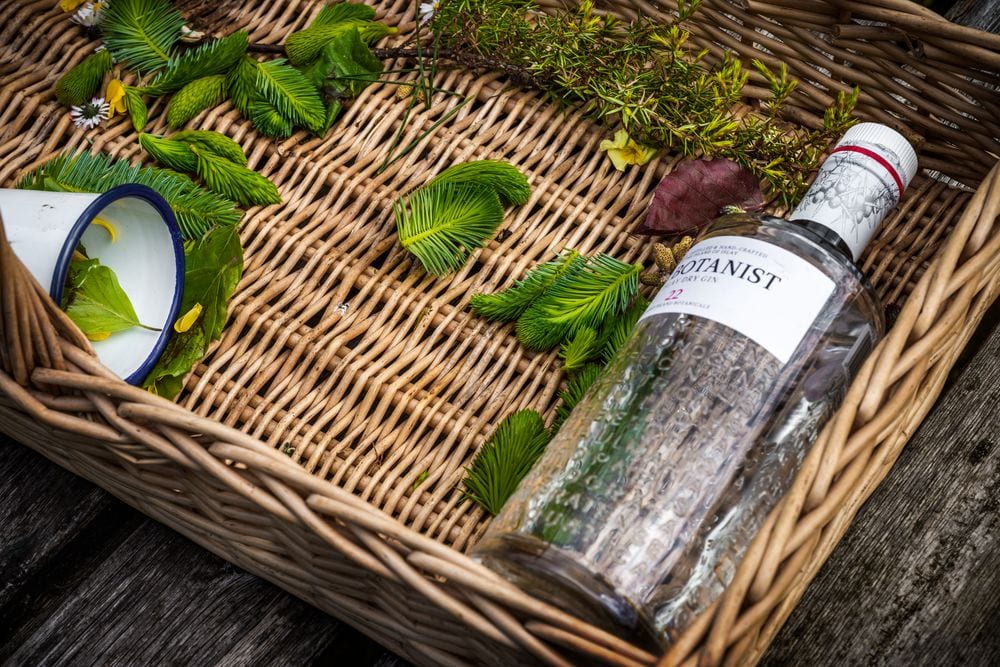 Summer 2015. Oblivious to the steady trickle of office workers and traffic wardens below him, a young Swedish chef with an unpronounceable surname is up a ladder with a pair of kitchen scissors trimming leaves from the silver birch tree opposite us on Blandford Street. When a curious neighbour asks him what he's doing, he pauses for a moment before answering in an unmistakably Scandi lilt: "I'm foraging".
That chef was Alex Nietosvuori, now the proud owner of Hjem in the village of Wall, Northumberland, "the sort of restaurant that makes me remember why I love this job" [Marina O'Loughlin]. Brimming with New Nordic zeal, Alex was among the first in a long and illustrious line of Carousel alumni to have made good use of the abundance of forgotten flavours growing minutes from our front door. From fellow Swede Niklas Ekstedt to the likes of Santiago Lastra, Nurdin Topham, Tobyn Excell, Pam Brunton and Nick Weston, our menus over the years have been punctuated with an apothecary's handbook of wild ingredients. For chefs visiting from overseas, jumping on a bike and spending the morning picking wild garlic, sorrel or gooseberries with Kooze on the marshlands and canal sides of East London is all part of the Carousel experience. Reimagining existing ideas with local flavours like these, the results are unique to that moment in time, never to be repeated.
It's a similar kind of thinking that inspired two fine wine merchants from London, Mark Reynier and Simon Coughlin, to create a dry gin on the rugged Hebridean isle of Islay in 2010. With the help of renowned local distiller Jim McEwan, the duo had revived the Bruichladdich distillery on the island at the turn of the millennium, applying the philosophy of terroir, or "sense of place", to whisky making for the very first time. Carefully crafted with Islay barley, local spring water and no nasties, and using the same traditional processes that were in place when the distillery first opened in 1881, the three single malts they went on to produce took the whisky world by storm: Bruichladdich, Port Charlotte and the heavenly smoky, heavily peated Octomore. Producing a white spirit with the same ethos was the logical next step for these progressive Hebridean distillers: a gin inspired by, and created with, botanicals from Islay.
Clinging to the edge of the ocean in the teeth of temperamental Atlantic weather systems familiar only to locals and avid listeners of the shipping forecast, Islay's unique combination of soils, climate and marine location make for an extraordinary biodiversity. Working with local environmental scientists, Richard and Mavis Gulliver, Jim McEwan quickly set about selecting the wild flowers and herbs that would give The Botanist its distinctive flavour profile; in Jim's own words, "a magical melody of Islay's natural bounty, from the Atlantic washed beaches to the summit of heather covered hills". Thirty-three hand foraged berries, barks, seeds and peels were whittled down to the twenty-two sustainable botanicals that made it into the first batch; wonderful sounding flora like lady's bedstraw, creeping thistle, downy birch and sweet cicely. It's testament to all that early research and experimentation that the distillery still uses the very same recipe today, producing 15,500 litres of the good stuff at a time from a copper Lomond still nicknamed 'Ugly Betty' that the Laddies picked up from a shuttered distillery in Dumbarton. These days the Bruichladdich distillery employs a full-time forager, James Donaldson, who hand picks all the botanicals between March and October when it's safe to be outside with just the one pair of gloves.
Hardy Ìleachs have been using wildflowers and shrubs for herbal remedies and flavourings since the beginning of time, but The Botanist's deserved popularity has certainly done its bit to cement the island's reputation as a forager's paradise. The distillery's annual forager summit attracts some of the very best chefs and bartenders from around the world (66 countries at the last count). They flock to the island each summer to swap ideas, learn the fundamentals of bushcraft, drink vast quantities of gin in the name of learning and development, and of course reconnect with nature. The summit, which has played host to countless friends of Carousel since its inception five years ago, is led by forager Mark Williams of Galloway Wild Foods and the exceptionally talented Craig Grozier of Fallachan, whose hyper-seasonal, wild and progressive approach to cooking encapsulates the same proudly local ethos that makes The Botanist such an outlier in the craft gin community. Craig is a singularly affable Highlander; just don't expect him to give you an answer if you ask him to reveal the location of his legendary chanterelles spot.
While the foraging movement might have begun in the kitchen, it soon spread to the world of drinks. Forward thinking bartenders, including our own, quickly realised that these same ideas and techniques had the potential to revolutionise cocktail menus too. Why restrict your palette to tropical fruit or citrus that has been flown halfway around the world when there's a perfectly aromatic (and sustainable) alternative growing in your own back yard? If you managed to follow our wild cocktail masterclasses on Instagram during lockdown you'll be familiar with the creations of The Botanist's own resident forager and mixologist, Abigail Clephane, whose Nettle Gimlet, Elderflower Collins and Lilt-inspired 'locally tropical' pineapple weed and meadowsweet cooler played a key role in keeping our spirits high. Keep an eye out for more wild ideas in the coming months.
Be it Cornish day boat fishermen, ethical Yorkshire cattle farmers, or Islay dry gin distillers with a wild state of mind, we're proud to collaborate with progressive people who share our values. With so many friends in common, the respective stories of The Botanist and Carousel have long been intertwined, but we're now excited to take things up a notch with the launch of our Carousel x The Botanist guest chef series: a celebration of the endless creative possibilities of wild ingredients. We're never far from edible plants and flowers on these rainy islands of ours. Some are super foods, packed with nutrition; others are worth picking for their flavour alone. Whether you're tramping through forest, field or fen (or you're up a ladder in the middle of Marylebone), foraging opens up a whole new world of ingredients. Suddenly, seasons take on a whole new meaning. Is it the time for rowan buds or magnolia, may flowers or mint, toadflax, dabberlocks, oxeye daisies, spruce tips, thrift, apple blossom or brambles? Each one provides a touch of something new that's entirely of the moment, an experience in and of itself.
Our collaboration with The Botanist opens up the Carousel kitchen to some of the most talented forager-chefs from around the British Isles who use ingredients like these as we might use salt and pepper. As well as introducing you to some surprising and unexpected flavours, together we hope to illustrate that there is opportunity and inspiration everywhere, in every city park and along every country lane. A drink need never be the same again, and that's something well worth raising a glass to.