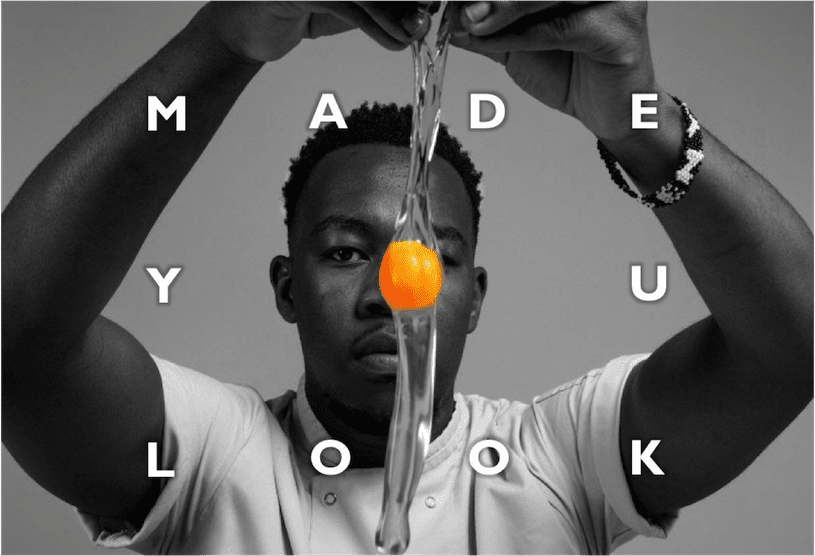 Made You Look x Carousel
MADE YOU LOOK

: Meet The Chefs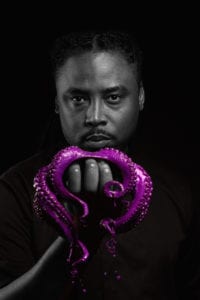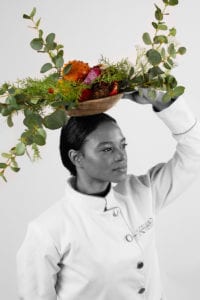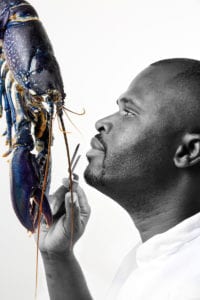 JASON HOWARD Friday 25th June
Jason Howard has single-handedly redefined Modern Caribbean cuisine in this country. Working with the flavours – and colours – that he grew up with in Barbados, imaginative creations like Jason's mango-glazed scallops and his Scotch Bonnet-roasted rack of lamb continue to inspire the next generation of Caribbean chefs to keep pushing the boundaries. In his own words, "I think Caribbean food can evolve just like French food has evolved and Japanese food has evolved". Jason knows a thing or two about that, having cooked in some of London's very best restaurants, including the two Michelin-starred Connaught Hotel, where he was sous chef to Hélène Darroze. We are beyond thrilled to have Jason kicking off the series with another of his unforgettable menus, showcasing the very best of the Caribbean.
---
OPEOLUWA ODUTAYO Friday 2nd July
Growing up in Nigeria, Opy Odutayo knew from the age of six that she wanted to be a chef, and it's those familiar tastes of her childhood that continue to inspire her today as the co-founder of Ice Cream & Ting, a dessert brand specialising in African and Jamaican flavours like kenkey (fermented corn dumplings) and fula (spiced millet flour porridge). Opy got her break as a chef working under Ben Murphy at Launceston Place, after ditching a masters to follow her lifelong passion. Her Made You Look menu is a reflection of her considerable talent and her innovative approach to traditional Nigerian favourites, featuring epic-sounding things like 'Suya-Smoked Chicken', 'Yaji Short Rib' and, of course, one of her signature ice creams to finish.
---
KERTH GUMBS Friday 9th July
Kerth Gumbs has worked alongside some of the greats, but it was his mother – a chef herself – who inspired him to leave his home on the island of Anguilla and pursue a career in fine dining. Upon reaching London, Kerth quickly rose through the ranks at the likes of Tom Aikens (*), Texture (*) and L'Atelier de Joel Robuchon (**), eventually taking the reins at Ormer Mayfair, which would go on to be recognised by Harden's as one of the top five restaurants in London under his charge. Kerth's style of cooking is vibrant, colourful and above all fun, with a genuine passion for local and high-quality produce running through dishes like 'King Fish Ceviche, White Radish, Ponzu Wasabi Tobiko and Sesame Seed Cracker' and 'Pork Loin, Celeriac Lasagna, Caramelised Shallot and Truffle Honey'. A father of four and an absolute pleasure to be around, Kerth is an inspiration to many of the younger chefs featured in the series, and beyond.
---
ELODY KOLDEN TCHUENTE Thursday 14th July
Meet Elody Kolden Tchuente, founder of Kolden Kitchen. Born in France into a family with Portuguese-Cameroonian heritage, Elody's childhood was a tapestry of different cultural influences, but it was food that became her passion from the get go. After cutting her teeth in prestigious kitchens in Paris, Sydney and London, Elody took some time out of professional kitchens not so long ago to embark on a culinary journey across Africa. It was a trip that would inspire her to launch Kolden Kitchen on her return, an exciting project that's gained a cult following since its inception thanks to Elody's beguiling fusion of French and West African flavours and her eye for presentation. Dishes like 'Crab and Sesame Cameroonian Doughnuts', 'Jerk Monkfish, Kale Chips and Corn Purée' and 'Aumoniere, Spicy Apricot and Praliné' provide a wonderful window into Elody's rich and varied culinary story.
---
MUSSA FATI Friday 16th July
As executive chef at The Ned, Mussa Fati oversees eight (yes, eight) different restaurants serving flavours from around the world. If anyone's up to the job, it's Mussa. Fluent in four languages, Moussa left Dakar as a teenager and settled in Portugal. It was there that his rise to the very top of his game began. Career highlights include executive positions at mammoth organisations like Peyton & Byrne, The British Library and Soho House, but Mussa's ultimate goal is to write a new chapter in gastronomy that has its roots in Africa, flying the flag for Senegalese and West African cuisine loud and proud. We are super excited to experience a generous helping of that heart and soul when Mussa joins us for his dinner in mid-July.
---
WILLIAM CHILILA Friday 23rd July
Hot on the heels of his sell-out Carousel residency, super talent Will returns to Marylebone to close the Made You Look series in style. Celebrating his unique Zambian, South African, Ghanaian and British heritage, Will's cooking is a joyous extension of his infectious personality: playful, gregarious and instantly likeable. Big on flavour and at times exhilaratingly spiced, dishes like 'Calabash | Wild Rice | Spiced Oil', 'Scallop | Cauliflower | Hibiscus' and 'Lamb | Suya | Rosemary Jus' are rooted in tradition, while the precision and elegance of the execution is testament to Will's classical training. It's a pleasure to have him back in the kitchen so soon.
Bookings are live and are limited to just 40 per evening. Your ticket includes a private view of the exhibition hosted by creator Julian George, a cocktail on arrival and a unique tasting menu from the week's guest chef in our intimate upstairs dining room.
Book Now