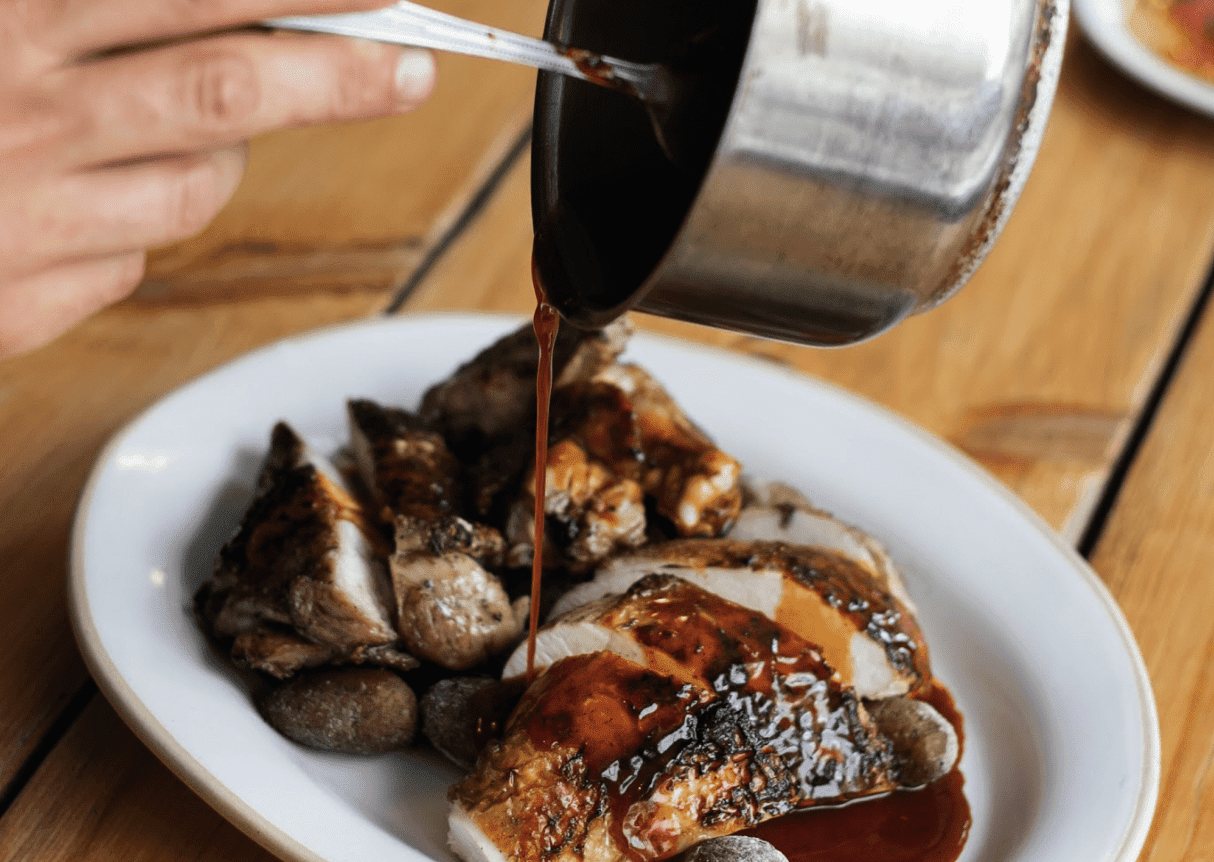 Guajillo Chilli Oil
What could be better than a summer's afternoon spent in the garden soaking up the rays and cooking up a feast over the BBQ.
During our BBQ Masterclasses here at Carousel, you learn the fundamentals of smoking, marinating and grilling meats to perfection, along with a step by-step guide to whipping up the ultimate BBQ accompaniments.
Here's one of the recipes from the class, a Guajillo Chilli Oil, which we use for just about everything… It makes a mean chilli mayo as well.
Ingredients
150G Guajillo

chilli

400g Neutral oil

1 Shallot

1 bay leaf

3 cloves of garlic
Method
Deseed the dried chillis and scorch on the bbq, make sure you don't totally burn them as it will become too bitter. Toasting them over the coals releases their sweet aroma and brings an element of smokiness to the oil.
Once the chillis have been scorched, add them to the oil with the rest of the ingredients and simmer on a low heat for 30 minutes. After that turn off the heat and allow the chilli oil to cool to around 70C. Blend from hot for 7 minutes and then let the sediment sit in the oil over night. At this stage you can either strain it for a clear, sweet, smoky and spicy oil, or leave the sediment in for added texture.
Don't forget to

tag us on Instagram with

photos of your efforts… You can finds us @Carousel_LDN.