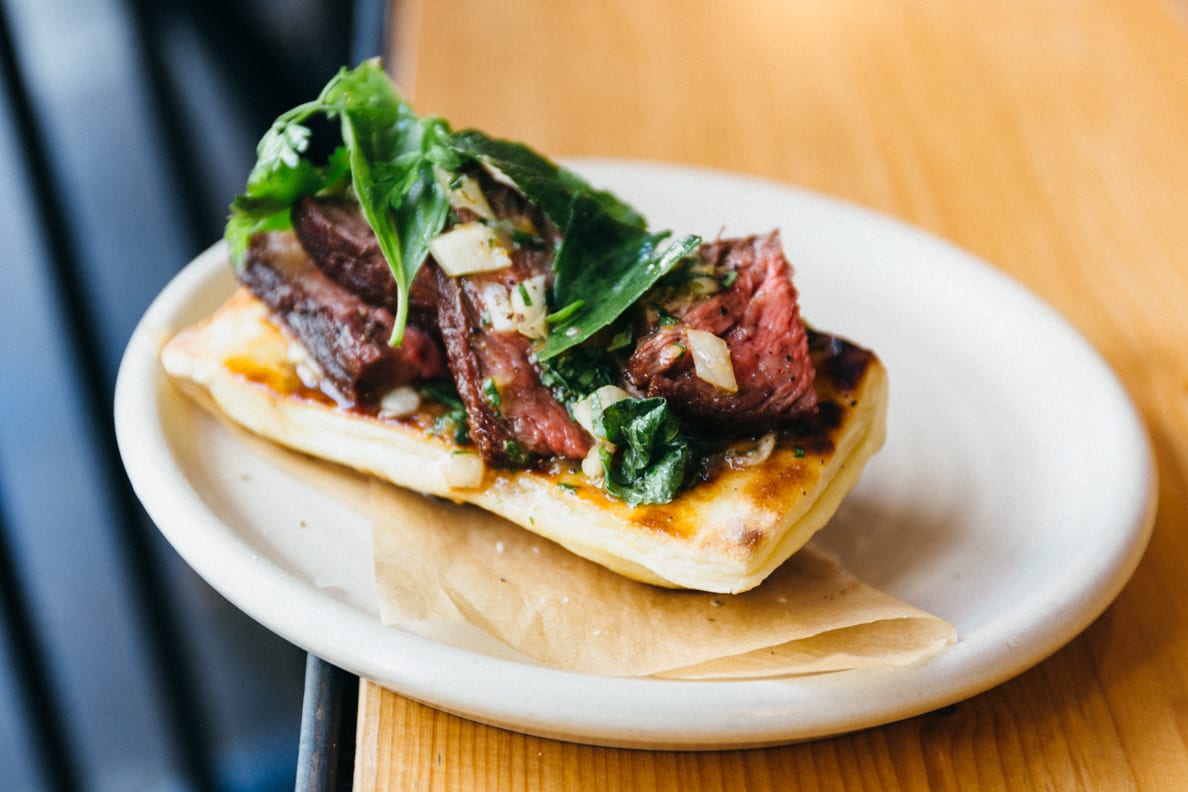 Carousel's Chimichurri Recipe
Carousel's Chimichurri Recipe
Our first ever guest chef, Javier Rodríguez of 'El Papagayo' in Córdoba, Argentina, left us with this absolute belter of a chimichurri recipe. It's evolved a bit over the years but 150 guest chefs later and it's still a proper winner, regularly appearing alongside grilled meats and veg on our lunch menus. Try and make it the day before if you can as it tastes even better. And always serve it at room temperature.
INGREDIENTS
Extra Virgin Olive Oil – 200ml
– Finely Chopped Shallots – 150g
– Finely Chopped Garlic – 15g
– White Wine Vinegar – 200ml
– Water – Water 60ml
– Chopped Flat Leaf Parsley – 20g
– Sliced Red Chilli – 5g
– Chopped Rosemary – 1 small branch
– Chopped Thyme – 3 branches
– Smoked Paprika – 1 tablespoon
– Ground black Pepper – 2 tablespoons
– Salt to taste
METHOD
Heat the olive oil to approximately 70°C and pour it over the the shallots and garlic in a small bowl. Mix in the paprika, salt, pepper, chilli, water and vinegar and let it cool down.
Once the mix is at room temperature, add you fresh herbs (parsley, thyme and rosemary), give it a good stir and that's that.
Don't forget to

tag us on Instagram with

photos of your efforts… You can finds us @Carousel_LDN.