We're Hiring!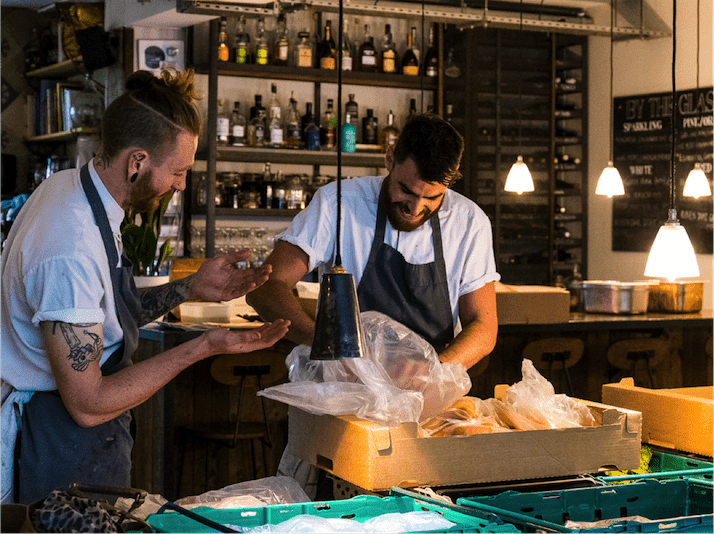 About Us
Since opening our doors in Marylebone coming up seven years ago, our award-winning restaurant and creative hub has been home to an ever-changing line-up of international guest chef collaborations, workshops, exhibitions and all round awesome experiences, morning, noon and night.
Big name chefs from all over the world, pasta rolling, miso making, food photography… You name it. No two days here are ever the same.
We also partner with our favourite brands on events of all different shapes and sizes, offering up top-notch food and drink, friendly service and creative in-house production across our two neighbouring venues.
About You
This is not a 'normal' restaurant job. Applying thought, care and imagination every step of the way, it's your job to create extraordinary experiences for our partners and guests, developing lasting relationships with them as you go.
Managing Carousel's fast turnover of guest chefs, experiences and events takes careful planning and meticulous choreography, juggling multiple spaces and moving parts. Excellent interpersonal and organisational skills are therefore a must, along with an unflinching ability to think calmly and creatively under pressure. Energy, enthusiasm and a positive attitude are essential.
Whether you're front or back of house, working at Carousel means being great with people, so a friendly personality and a good sense of humour are key. We need confident and adaptable problem solvers who will take ownership of a situation in order to deliver the best outcome. And last but not least we need you to share our ambition to be the best in the business.
Like the rest of the Carousel team, you will be responsible for upholding our core values: family, care, support, confidence, creativity and fun.
How To Apply
If you think you fit the bill, please send a CV and covering letter to info@carousel-london.com. The covering letter is the important bit. It doesn't need to be War & Peace, but we need to know why you specifically want to work here. Good luck. We're really looking forward to hearing from you…