Chefs' Hands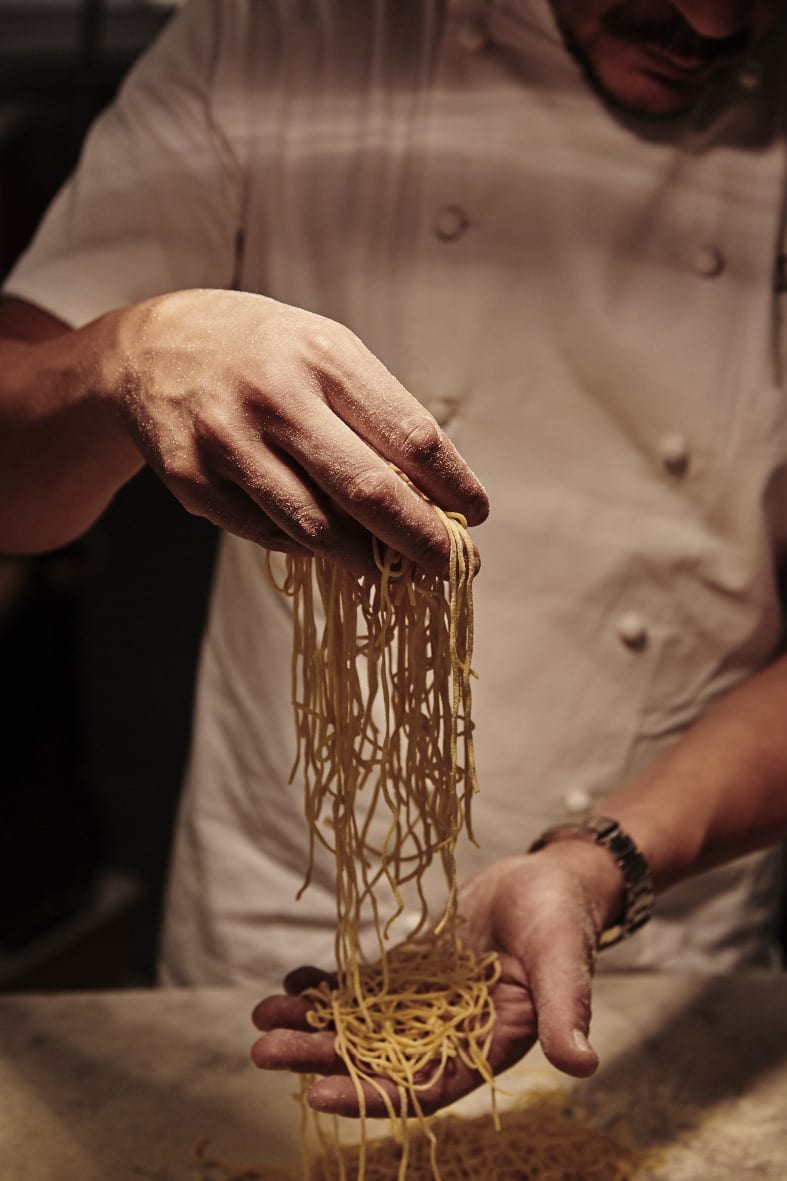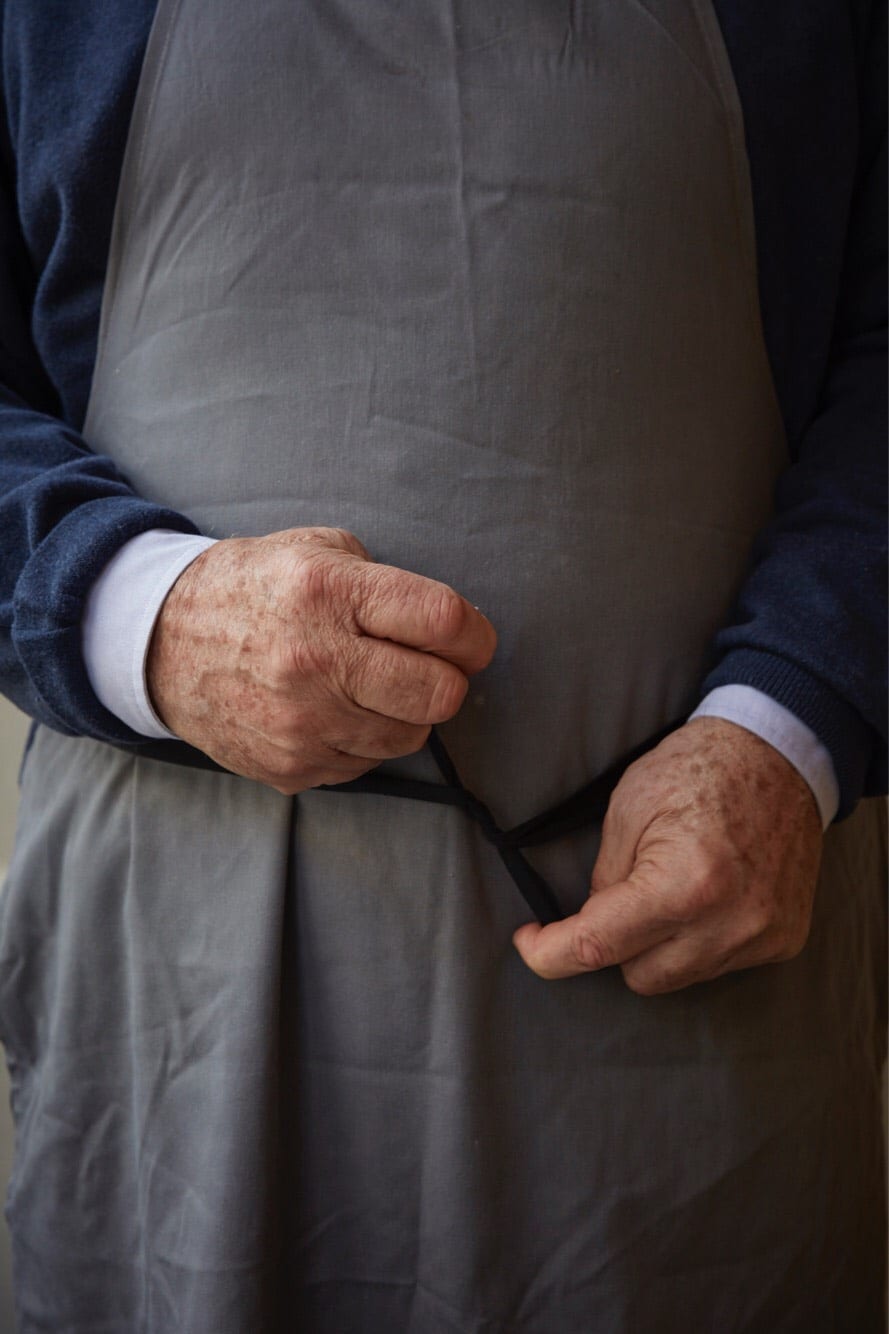 If these hands could speak, the stories they would tell…
an interview with photographer Joakim Blockstrom by Olivia Williamson
Earlier this year we were pretty delighted to host a very special one-off exhibition in our Next Door space by food photographer Joakim Blockstrom. The walls were covered in hands, and not just any old hands but the hands of world-renowned chefs.

Chefs whose faces you'd recognise but whose hands you may not (part of the fun was guessing who's who). Tattoos, cigarettes, scars and plasters; signs of wear and tear, signs of the trade.

Ollie Dabbous (Hide), Jeremy Lee (Quo Vadis) and Nieves Barragan (Sabor) were just a few of the inspiring names involved, not forgetting a few of our fave collaborators of old – Tom Brown, Ravinder Bhogal, Romy Gill, Prateek Sadhu, Rishi Naleendra and Olia Hercules – and our very own Ollie Templeton (hands in his pockets, casual as you like).

We had a chat with Joakim to hear what inspired the exhibition…
My partner Mari and I were sitting in our friend Adam Simmonds' restaurant when she noticed his very scarred and burnt hands. When she mentioned this to him he said "If these hands could speak, the stories they would tell…". We both looked at each other and knew instantly there was a very interesting project to develop.
I started by contacting my close chef friends and it grew organically from there. Once people heard about what we were doing they got in touch themselves wanting to get involved. When it came to taking the photographs, it was very spontaneous. I would have a vague idea of how I wanted to style each individual but when we were there and I was looking at the subject's gestures and expressions something totally different might happen. I wanted to convey a feeling with each photo and I hope I've done that – I don't have a favourite from this collection, I love them all.
I partnered up with The Pilot Light Campaign for this exhibition. Pilot Light was originally conceived in November 2017 by celebrated chefs Andrew Clarke and Doug Sanham. They felt that it was very important that we start talking about the stress and other emotional health issues associated with the hospitality industry. It is affiliated with Time to Change, a long-running campaign that addresses the stigma around mental health. Their common goal is to create a manifesto for restaurants, to commit to making a real change in working conditions of staff in professional kitchens.
Chefs' hands perfectly represent The Pilot Light Campaign. Their hands, their most personal tool, show not only the daily stress they are put through but part of their personality and the journey they have been part of. If you ask a chef if it's tough to work in a kitchen, they'll show you their hands. It's a hard, manual job. But for us these hands also represent the cuts and burns on the inside, the ones they are still less willing to show; from the pressure, the long hours, the bad habits.
I loved everything about the process of putting together this exhibition. It wasn't systematic but chefs are, in general, very generous and eager to share their food. Stevie Parle made us great pizzas after photographing him and Francesco Mazzei made sure we didn't leave without a full-on 3-course meal. Meeting all the lovely people who helped to make this happen was a wonderful experience.
The charity auction at Carousel raised £6,000 for The Pilot Light Campaign and Joakim continues to sell prints through the website www.chefshandsproject.com