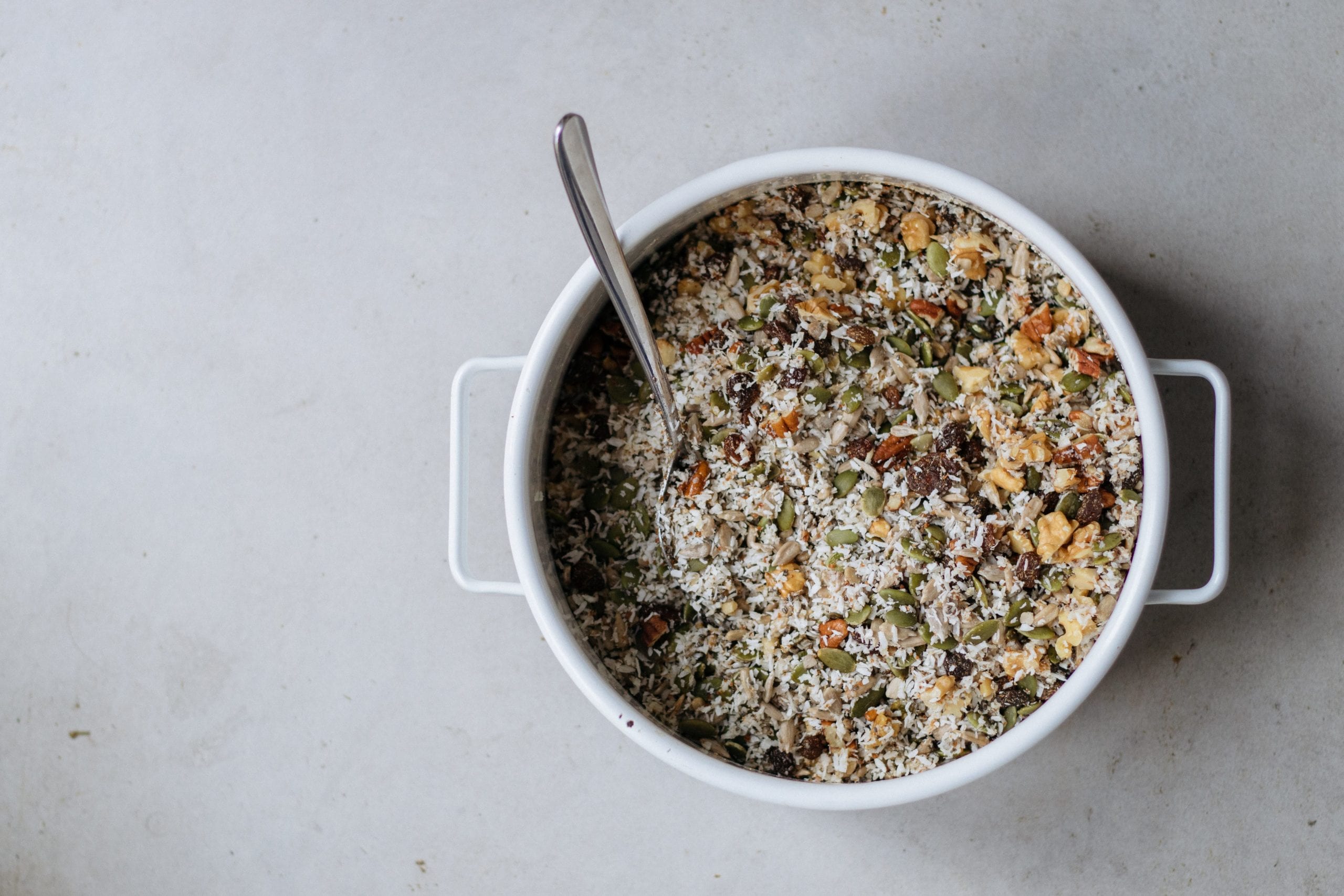 Gluten Free Coconut Granola Recipe
Gluten Free Coconut Granola Recipe
We're putting our best foot forward in 2020 with brand spanking new breakfast menu. You and your team can tuck in on our fresh loaves of our homemade sourdough, toasted and served with our seasonal preserves. Or take your pick of one of the other healthy options we've prepared for you, from our bircher muesli and chia seed porridge, to our Carousel breakfast bar or oat & fruit smoothies.
In the meantime however we have this granola recipe by Ariana from our marketing team that you can try.
Carousel:


Gluten Free Coconut Granola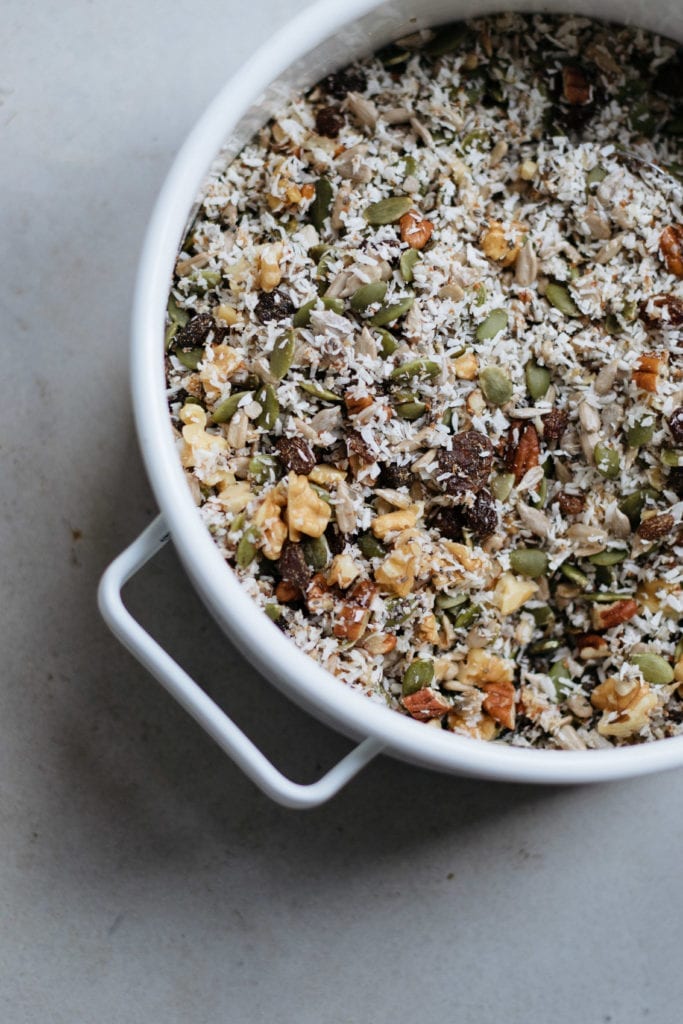 Ingredients
1 cup of raw sunflower seeds
1 cup of hulled raw pumpkin seeds
1 cup of chopped raw pecans
1 cup of chopped raw walnuts
2tbsp of chia seeds
2 cups of shredded unsweetened shredded coconut
2tsp of cinnamon
2tsp of ground ginger
1 large pinch of sea salt
3tbsp of coconut sugar
1/4 cup of coconut oil melted
Handful of raisins (optional)
Instructions
1. Throw all these lovely ingredients in a bowl before then adding the melted coconut oil.
2. Spread out a thin layer of the granola onto a baking tray and cook in the middle of the oven at 150C/300F for 20 mins.
3. Make sure to stir every 5 minutes or so, so nothing burns.
4. When the granola is a golden brown