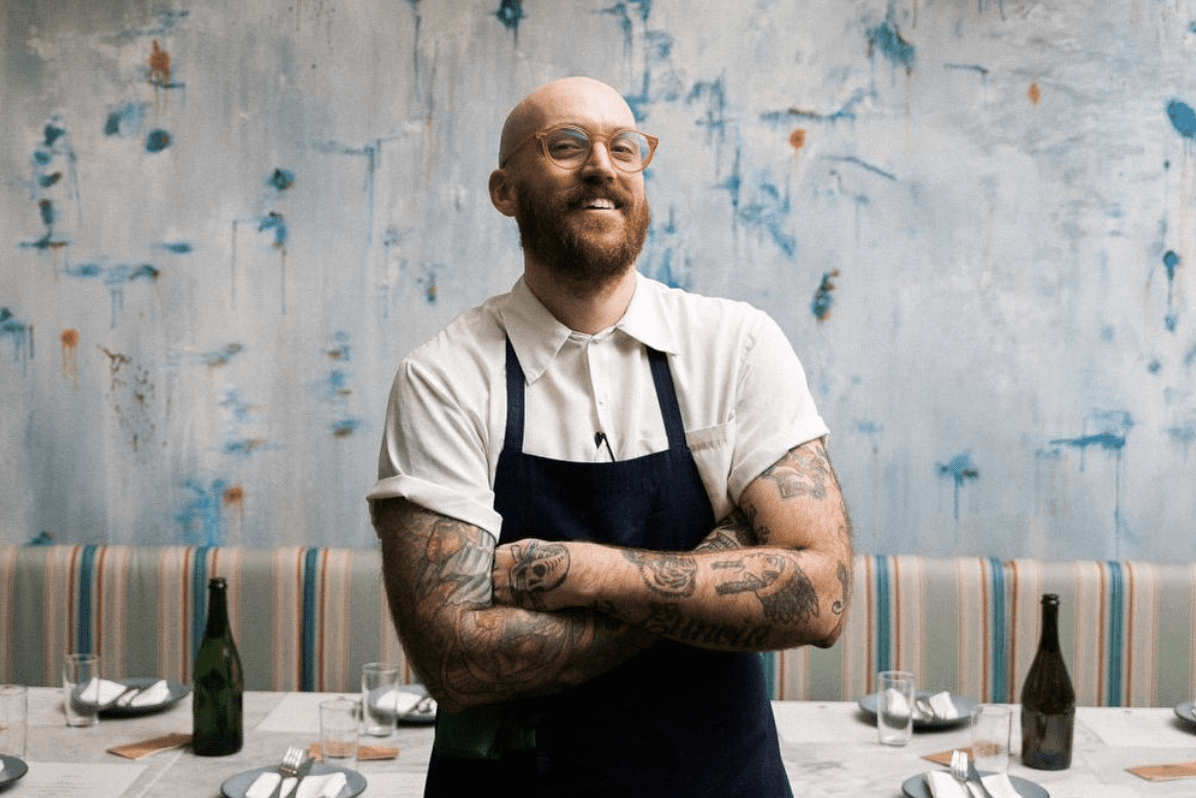 City Guide: Toronto
Matt Ravenscroft is head chef of Rosalinda, Toronto's fave vegan Mexican joint (and ours too, come to think of it). If anyone knows what to do in Canada's biggest city, it's him… From bars and cafés to shops and parks, here's Matt's definitive guide to eating, drinking and going out in 'The Six'.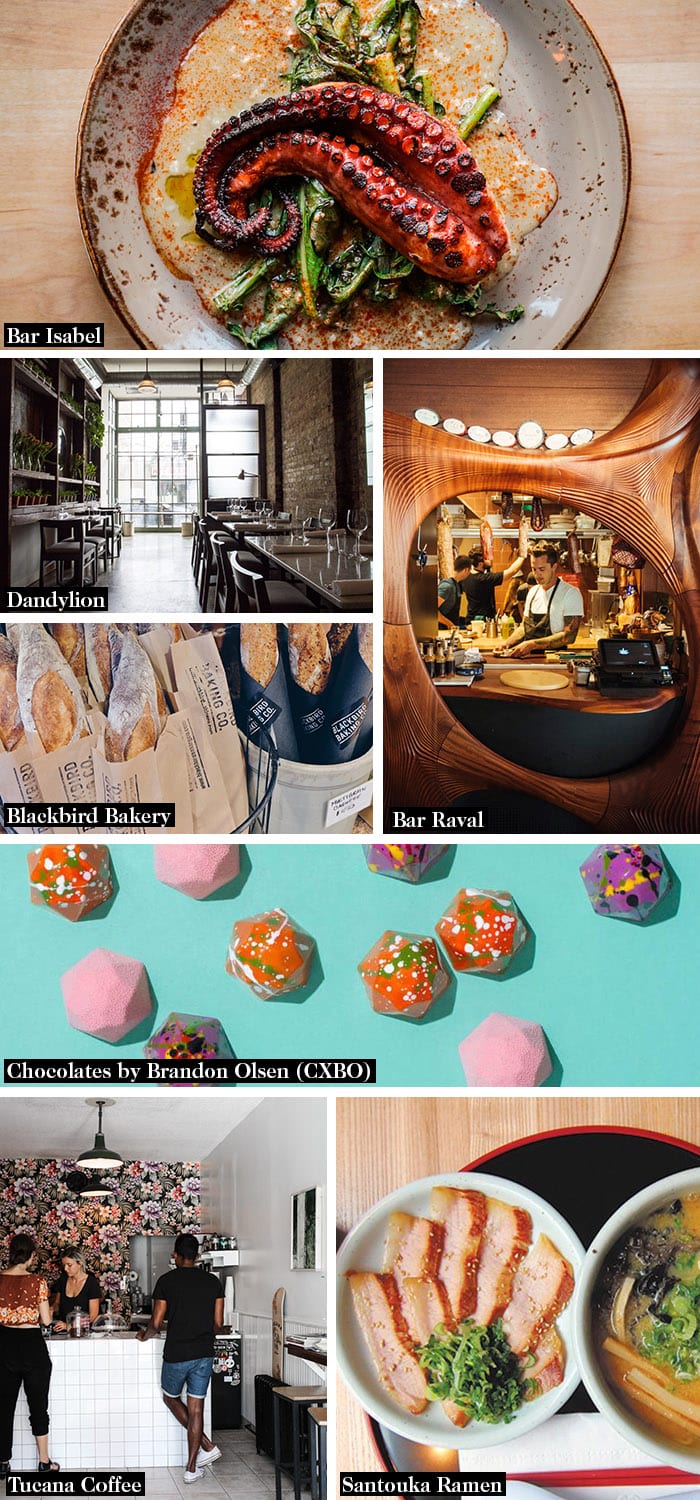 Bar Isabel – One of my favourites, Bar Isabel is just a fantastic place to eat and drink. Beautiful food, fantastic wine selection and exceptional hospitality. A few of their greatest hits? Sweetbread and tuna, the octopus and the Basque cake.
Bar Raval – Pintxo spot owned by Grant Van Gamren with a beautiful ornate wood interior. This is a great all-day spot for a coffee and some small bites in the morning that transfers into a bustling cocktail bar that is always packed at night. If you're willing to stand and socialize while you eat, this is the spot for you.
Dandylion – Easily my favourite place to eat. Innovative and beautiful food that is simply executed with love and integrity. The menu is always three starters, three mains and three desserts that change according to what is best. The bread is exceptional. Fantastic wine and beer list with a focus on great hospitality and making you feel at home. Great for a date-night or something more intimate to catch up with friends. Sit near the kitchen and watch how they work; it's a true pleasure.
Kensington Market – This outdoor walking market is the spot to really experience what Toronto has to offer. There's so much to see and explore; great shops, vintage stores, restaurants, produce, butchers, fishmongers, coffee etc. Here's where to go when you're in Kensington.
Sam James Coffee – Multiple locations in Toronto run by a great team. Fantastic coffee in an almost "too cool" cafe where everyone makes you feel at home. Great varieties that change frequently, great spot to start the day.
Tucana Coffee – Great little local spot that I visit regularly in the west-end (Dundas & Dufferin) with some great snacks. It's a small shop so grab coffee to go or people watch on the bench outside.
Chinatown – It's hard to say where exactly you should go (Rol San, King Noodle), but this is somewhere that does great food anytime of day (especially post-bar meals with friends). Be mindful, a lot of places are cash only so come with money in hand. Get some duck or pork belly!
Santouka Ramen – My favourite spot in Toronto for ramen. Located basically right downtown, near the Eaton Centre. Always filled with Japanese businessmen, hungry university students and an array of people – everything about this place is fantastic. The broth and noodles really blow me away. A must for those looking to get a noodle fix in the city.
KOTN – Located near Trinity Bellwoods Park this place is a triple threat: ethical, sustainable and financially accessible, this is a company to watch out for. Fantastically comfortable clothing that works with Egyptian farmers to create a great product, that also happens to provide fair wages and build up communities surrounding these farms. KOTN works to build schools in Egypt and support the communities that work so hard to create beautiful Egyptian cotton. Visit the store, try on some shirts for yourself. You'll get what I mean. Great people doing amazing things.
Community 54 – Located in Parkdale neighbourhood, this place has become a community staple for shopping in this area offering all things sneaker and hypebeast related. Originally run out of NYC, the store works tirelessly to curate a fantastic offering for guests to enjoy that are ahead of the "cool curve".
Francis Watson – While you're in Parkdale, swing by here for more refined modern clothing run by a great team. It has fantastic options for men and women's ware that are a bit more daring and intriguing. Definitely somewhere to check out.
Lost & Found (Ossington Strip) – Great menswear store for people looking to step it up a bit and wear some garments that may not be as easy to come across. Very thoughtfully curated, very friendly staff in a relaxing shop. Definitely a go-to for me when I'm in need of something new.
Trinity Bellwoods Park – Massive park that you will find packed to the brim as soon as the temperature heats up and the sun shows its face. This is a great spot to sit and soak up some rays surround by people having a great time. Cops frequent the park so be mindful with your cocktails; but this is somewhere you'll find people slack-lining, playing croquet or reading quietly. There's also a "dog bowl" in the centre of the park full of puppers having a great run around.
Art Gallery of Ontario – At times, I find myself wandering through here alone. Very relaxing, very beautiful & well-laid out. It offers a great opportunity to see Canadian art (both classic and modern) with a rotation of artists' works that changes frequently.
Cheese Boutique – Worth the trip to the "very" west-side. This place is a play-ground for all things cheese and all things food if you're looking to spoil yourself and your friends. Amazing cheeses and charcuterie selection, as well as a fantastic little grocery and meat spread to pick yourself. Treat yourself, have an espresso and take a stroll in the cheese aging room. Let your nose soak in the funk.
And for a couple of nightlife spots…
I don't reallyyyy drink but I have a few haunts to check out:
Paris Paris – Great wine bar with fantastic snacks located near the Ossington Strip. Always bustling and lively – try some more "challenging" wines poured by people with a wealth of knowledge.
Pretty Ugly – Pass through the curtains into an all black room filled with fantastic cocktails, a stunning bar and a great night. Located in Parkdale, this place is a touch hidden but well worth it when you find it. Definitely somewhere to get shoulder to shoulder with some strangers and enjoy beautifully made cocktails.
Pharmacy – You'll have to figure this spot out for yourself. It's appeal is the fact that it flies so under the radar (so don't tell them I sent you). This is a great spot run by someone near and dear to my heart. It's a dark room with strong drinks and great music. Great spot to unwind.
Whatever you do in Toronto, be sure to grab a bite at Rosalinda. You'll find Matt and his lean, green taco-slinging team downtown at 133 Richmond St.