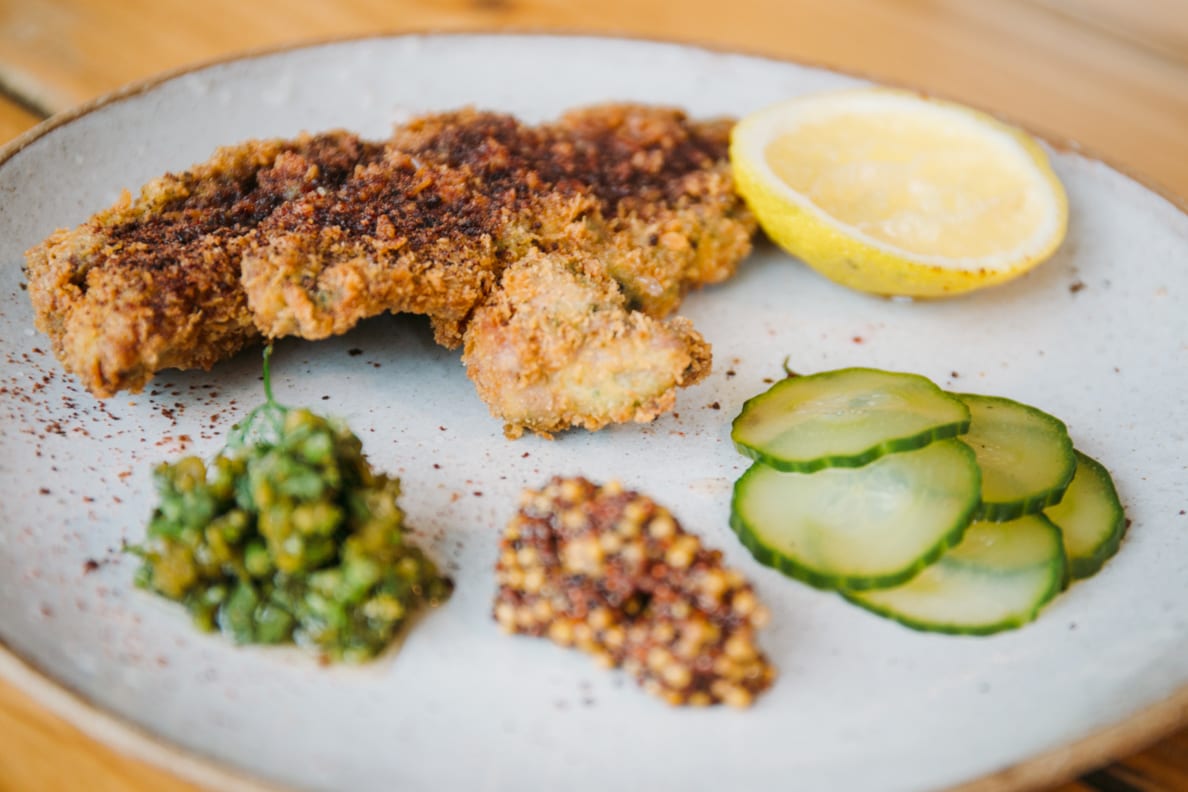 @hospitalityforheroes
Frying Chicken to help #FeedTheNHS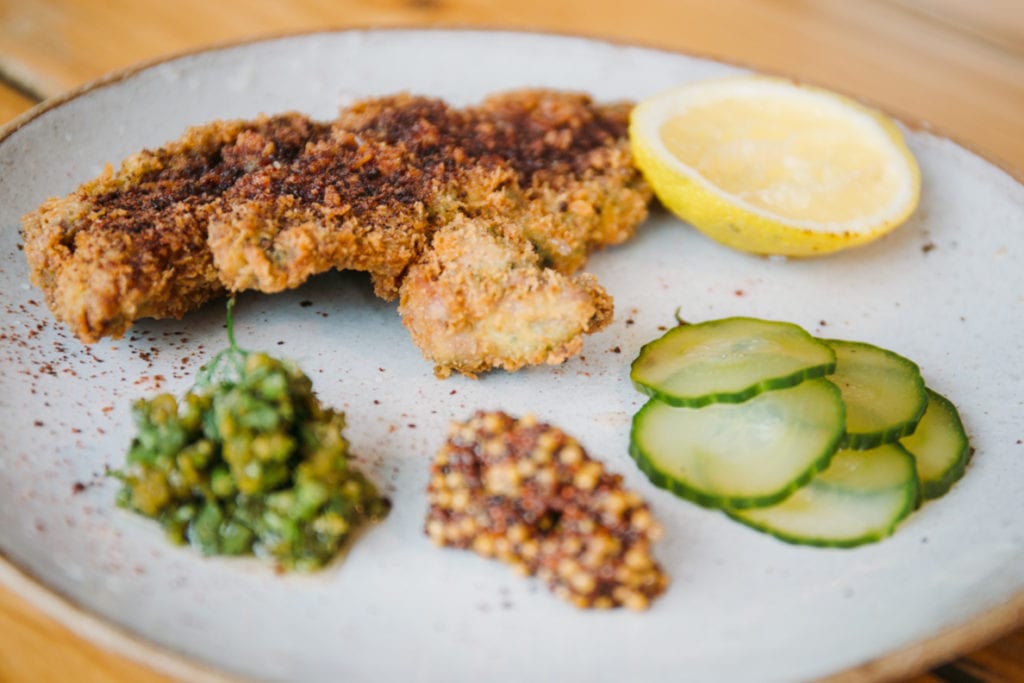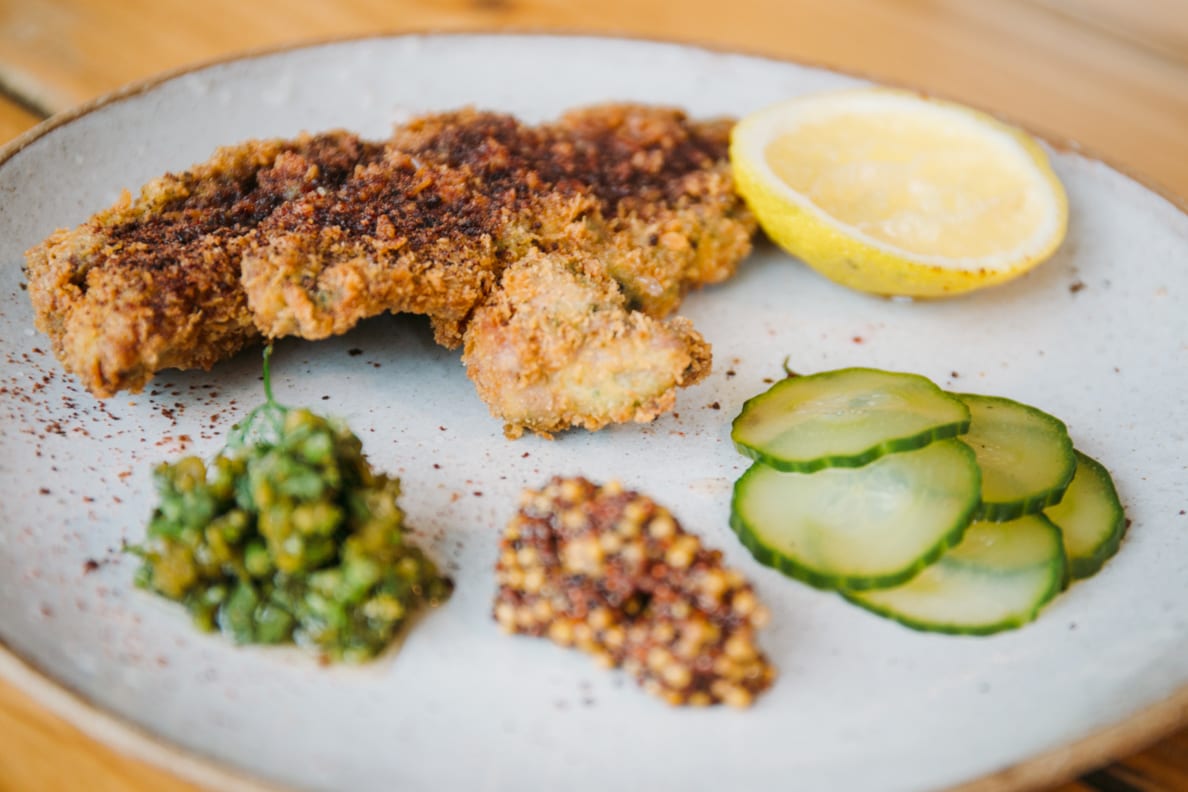 @hospitalityforheroes


Black Pepper Fried Chicken, Cabbage Salad and Roasted Garlic Mayo
"In the past few weeks since closing the restaurant and going into self-isolation, I've had a bit more time on my hands than I usually do. That means more cooking, more gardening, more reading, more writing, more talking to friends and family…
Meanwhile in hospitals around the country, NHS staff are working in what I can only imagine to be really tough conditions to keep the public healthy and safe. So it's amazing to be part of Hospitality for Heroes, a not-for-profit grass roots campaign created by the hospitality industry, whose mission it is to help #FeedTheNHS.
The way it works is simple. Chefs like me come up with a recipe, awesome people like you make a donation and those funds then go towards creating free, healthy meals for NHS staff using fresh produce from trusted local suppliers.
By taking part, hopefully we can put a smile on our front line workers' faces and give them some much needed nourishment!
Here's my recipe for Black Pepper Fried Chicken, Cabbage Salad and Roasted Garlic Mayo. Because we can all do with some proper comfort food right now…"
Ollie Templeton
Check out the video I made of the finished dish on Instagram: @Carousel_LDN (it's the #FeedTheNHS story highlight)
Chicken
1750ml Water
87g Salt
6g Paprika
5g Cayenne
6g Black pepper (freshly ground)
8 Bone in Chicken Thighs (skin removed)
400g Plain Flour
Veg Oil (enough to deep fry (around 2L)
Cabbage
1 Pointy Cabbage
1 TBSP Soy
1 TBSP Rice Vinegar
1TBSP Honey
10g Chives
Roasted Garlic Mayo
1 Bulb Garlic
6 TBSP Mayo (Helmans or Kewpie)
1 Lemon
Method
Start this recipe the day before, the 24 hour wait is totally worth it!
Start by dissolving the salt in the water, do this my warming it together and cooling down in the fridge.
Mix the ground black pepper, paprika and cayenne and dry rub all over the chicken thighs. Leave to sit for 30 minutes then pour over the salt brine when cold. Then leave it in the fridge overnight.
Pre-heat the oven to 190C, wrap the whole bulb of garlic in tinfoil and bake for around 40 minutes. The whole house will smell like delicious roasted garlic.
Leave it to cool down, cut the top off the bulb as if it were toothpaste, squeeze it out into a pestle and mortar, grind it into a paste and add the mayonnaise, season with some lemon juice.
The next day, remove the chicken from the brine and pat dry. Put a big skillet of oil on the heat and get nice and hot, around 180C (test with a piece of bread, you will know it's hot enough when the bread sizzles immediately).
Now fully dredge the chicken in the flour making sure every part of it is fully covered, go to town as you don't want to have any exposed flesh, then drop into the hot oil (CAREFULLY) and let it cook for around 8-10 minutes.
Meanwhile roughly chop us the cabbage, finely chop the chives and dress in the honey-soy-vinegar mix.
When the chicken is deliciously golden, remove from the oil onto a rack so the excess oil drains off. Serve hot with the cabbage and mayo, and maybe a gherkin or two for good measure!