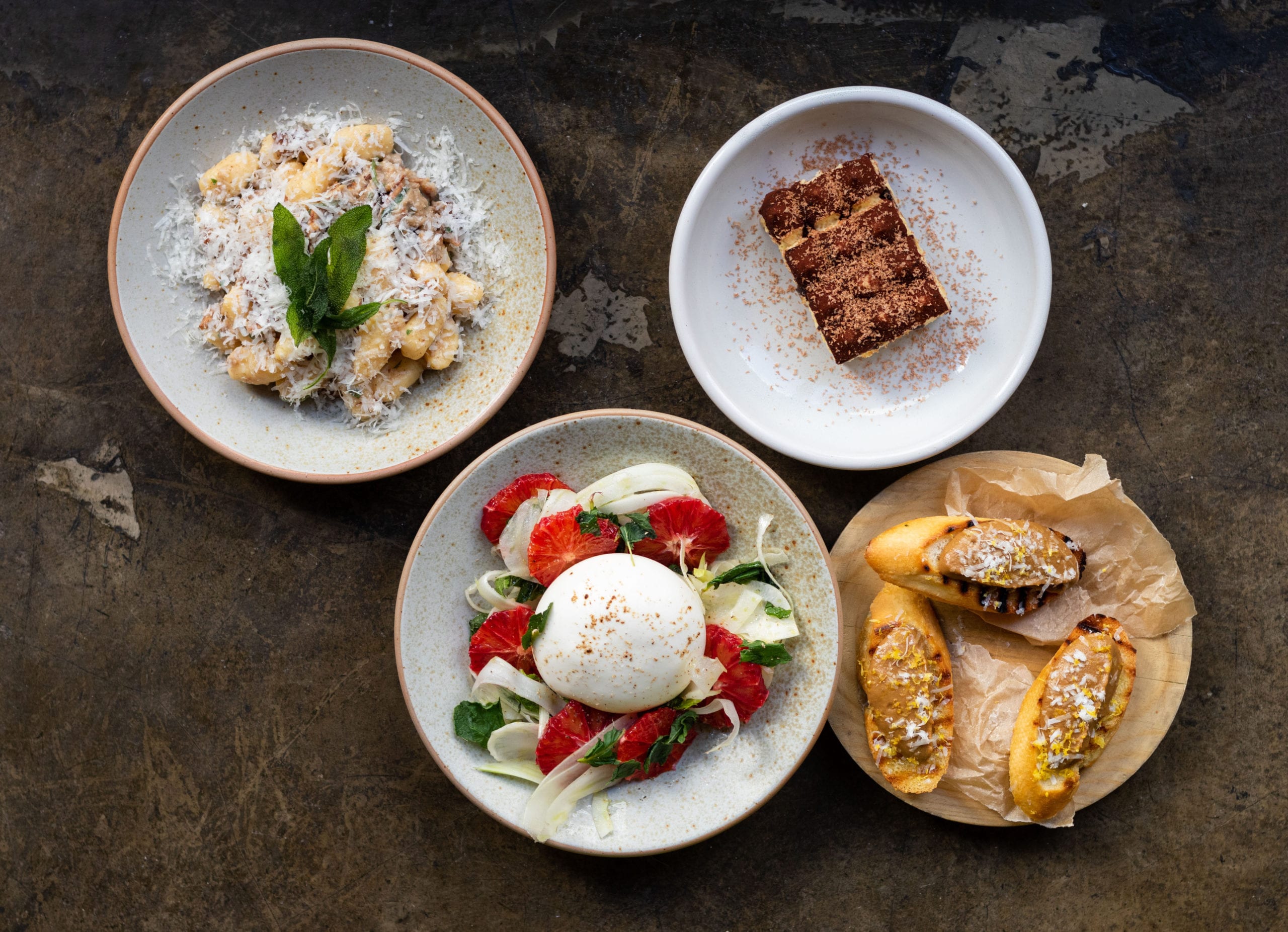 Ricotta Cavatelli Workshop
Ricotta Cavatelli Cook Along with Carousel
WELCOME TO KEVIN'S VIRTUAL BIRTHDAY BASH!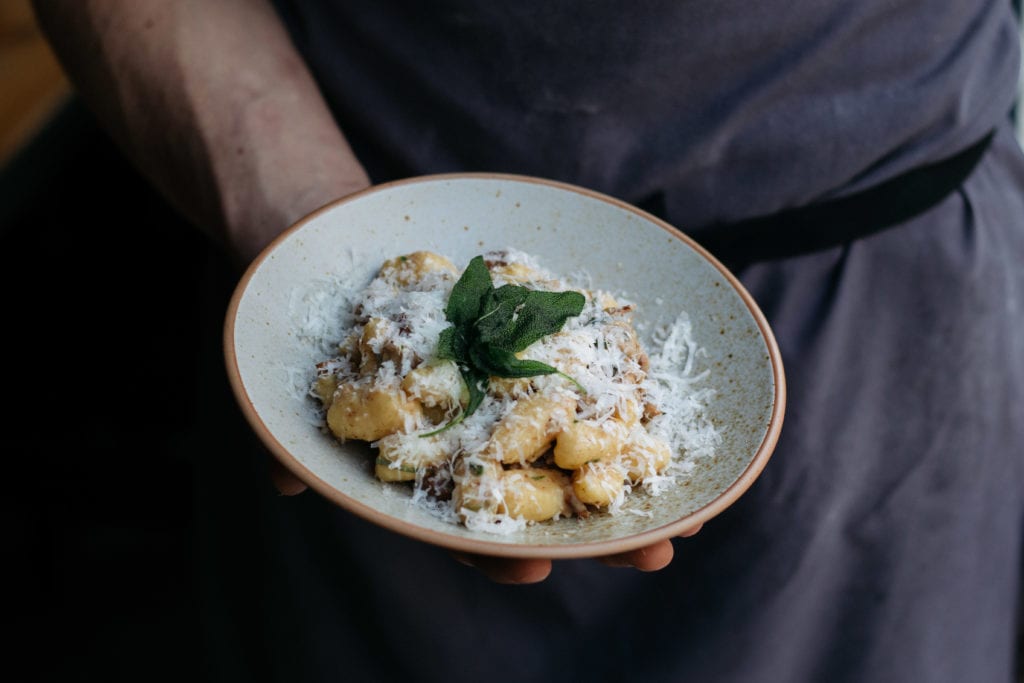 You're all set for tonight's cavatelli cook along. Almost. Be sure to pop some ice in the freezer for your cocktails and get your kitchen equipment ready in advance.
Feel free to familiarise yourselves with the different steps before we go live but remember, it's a cook along, so no skipping ahead!
If you get stuck, just ask us to slow down or repeat anything you might have missed. Good luck!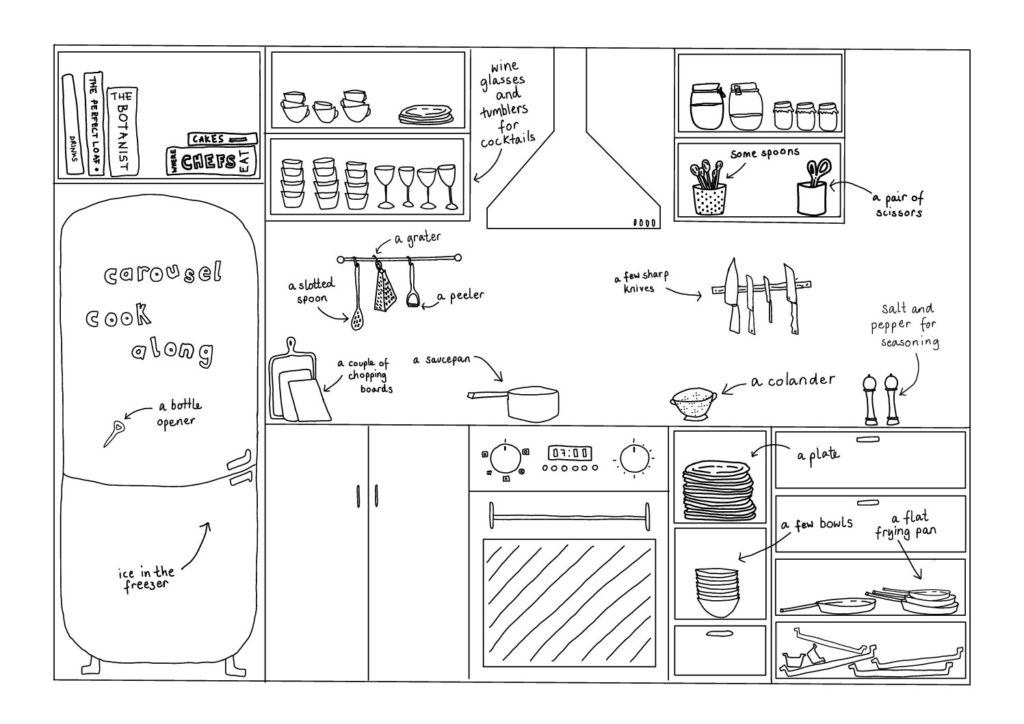 WHAT'S IN THE BOX
Please pop everything in the fridge when the box arrives.
1. Welcome Cocktail · 2. Crostini · 3. Onion and Anchovy Purée · 4. Pecorino Cheese · 5. Ricotta Pasta Dough & Extra Flour · 6. Braised Fennel · 7. Burrata · 8. Butter · 9. Cooked Butternut Squash · 10. Tiramisu or Rhubarb Panna Cotta
aaaand…
Herb Bag with Sage, Mint & Parsley · Pasta Board · Fevertree Soda · Blood Orange
INSTRUCTIONS
Welcome Cocktail
Fill a wine glass with ice, pour in your pre-made welcome drink #1 and top with your Fevertree Soda. This is a gin spritz using Botanist Gin, Italicus Bergamot Liqueur with a touch of lemon and soda. Some of you may have Vodka as an alternative to the gin…equally delicious.
Crostini, Sweet Onion & Anchovy Purée
Put the bag of sweet onion and anchovy purée #2 into a bowl of hot water to warm through. Alternatively, cut the bag open, pour the purée into a small pan and slowly warm it on a low heat. Next, cut open the bag containing the crostini #3 and spread a spoonful of purée onto each of them. Finish off by grating some of the pecorino #4 over the top but make sure to save some for the pasta!
Ricotta Cavatelli
Start kneading the pasta dough #5 into a smooth dough. Shape into little cavatelli using the pasta board provided and then put the finished pasta shapes to one side for now.
Braised Fennel, Blood Orange, Burrata & Mint Salad
Remove the braised fennel #6 from the packet and finely chop. Using a peeler, peel a nice strip of blood orange rind and put to one side for your cocktail later. Peel the rest of the orange and slice into rounds for the salad. Next, pick the leaves off the mint. Mix the fennel, blood orange and mint in a bowl. To finish, create a slight well in the salad in the centre of your bowl and gently place the burrata #7.
Butternut Squash, Brown Butter & Sage
Add the butter #8 into a pan on a medium to high heat and melt it down. Slice the butternut squash #9 into bitesize chunks and add to the pan. Continue to cook on a medium to high heat until browned and then remove from the pan and put to one side.
Pick the sage leaves and add them to the same pan you used for the butternut squash and add in some extra butter if you think it needs it. Stir and scrape any brown bits at the bottom of the pan as this will add depth to your sauce. The sauce is ready when it's really rich and brown.
In a different pan, bring water up to the boil ready to cook your pasta.
The finishing touches…
Now that your drink is ready, let's finish up the pasta. The cavatelli should take about 4 minutes to cook. Using a colander or sieve, drain the pasta but leave a little extra water behind as this will be added to the sauce to give it some body.
Add the pasta, the extra pasta water and the butternut squash back into the butter and sage pan and mix together. Serve in a bowl, sprinkle some chopped parsley and grate over the remaining pecorino. And there you go!
Tiramisu or Rhubarb Panna Cotta
We've included a little something sweet to end your meal….so tuck into a slice of our house-made tiramisu or our Rhubarb Panna Cotta #10 for dessert. Enjoy!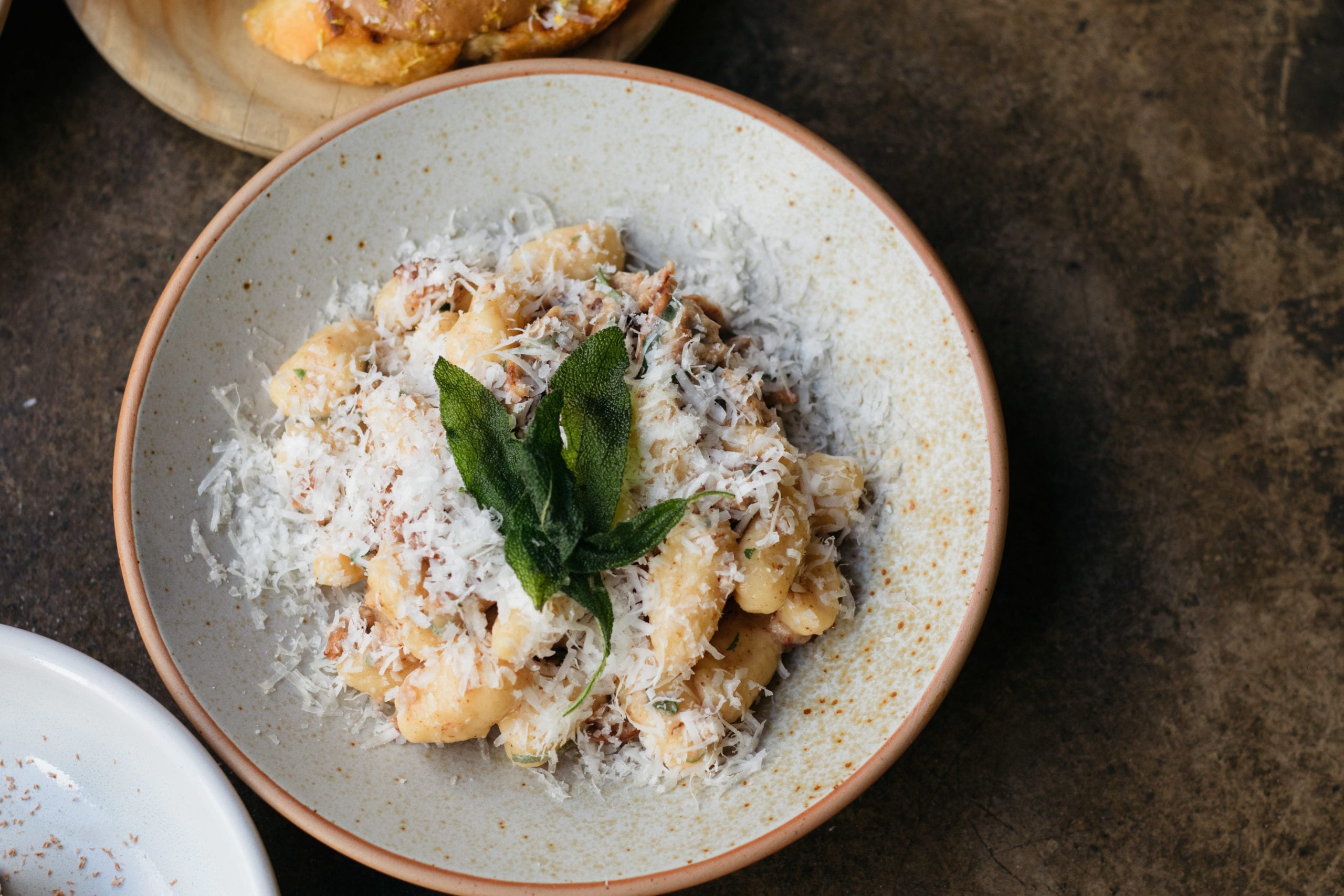 Don't forget to
tag us on Instagram with
photos of your pasta adventures… You can finds us @Carousel_LDN.