At the pass with… Lee Westcott
At the pass with… Lee Westcott.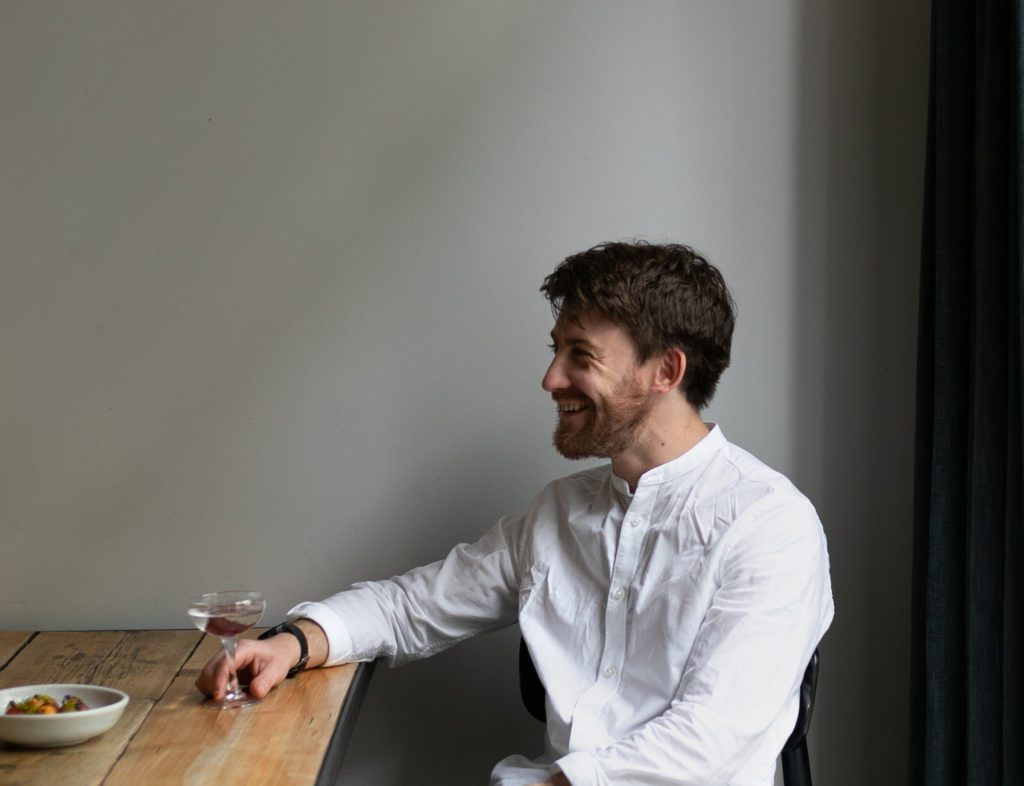 It was an absolute dream to work alongside our friend Lee Westcott in the kitchen this past July. The menu was full of some truly stunning ingredients, all from the British Isles. We also had The Botanist Gin's resident mixologist Abi on hand, creating some truly inspired cocktail pairings for Lee's menu. Lee's been working in kitchens since the ripe old age of sixteen, when he moved to London and began working for the Galvin brothers. Since then he's gone on to work at Restaurant Tom Aikens**, Per Se*** and Noma**. He'll soon be announcing an exciting new project in London. Before that though, we stopped by the pass to ask him a few questions.
Favourite dish on your menu?
The scallop dish, no doubt!
Favourite drink on your menu?
The Nettle Gimlet with The Botanist Gin. That's what the bartender has been serving up for me all week.
A chef that inspires you?
René Redzepi.

Sweet or spicy?
Both!
New favourite restaurant that you want to try.
I wouldn't say it's new, but I really want to go to Alchemilla in Nottingham.
Who would you like to see do a residency at Carousel?
Santiago Lastra.
Beer, wine or cider?
All of them.
Music you have on repeat at the moment.
Yellow Days, but only the older stuff!
Favourite city for food?
London. London's great for food.
Any advice to chefs starting out in the business?
Yes! Get in touch with me for a job. No, but really make sure you learn your craft, keep your head down, it's all about learning the basics. Don't try and rush the process.
You can keep up with what Lee's up to via his instagram.